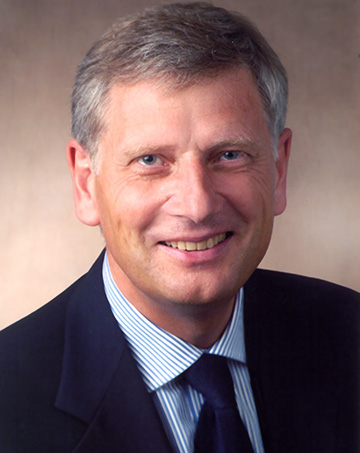 Eckehard Gensior studied civil engineering and architecture at the University of Kassel. Later, he earned his doctorate at the Bauhaus - University - Weimar completing foundational work on Portfoliotheme in Civil-Engineering.

Gensior began his professional career in 1982 with the Philipp Holzmann AG on a large-scale-project in Saudi Arabia.
He then took over the project managment of an international hotel and hospital in Cairo, Egypt, for the Thyssen AG.
Following this he lead many striking large projects in Germany. Among other things, he was entrusted with the development of the first centralized environmental ministry in Germany for the City of Hamburg.

This experience opened the door for him to his future career.
In 1992 he took over the leadership of the construction management subsidiary of the Deutsche Bank AG.
Here he declined a position as Construction Superintendant with the EXPO 2000 Hannover.
Later Gensior led the board of directors of the project and contract business of Göttingen Immobilien AG.
Gensior ended his managerial career as CEO of the internationally active general-planning and project-management company Weidleplan.

In 2004 Gensior started his own business as a consultant focussing on strategic and operational consulting and leadership in the international real-estate and large-scale-project business.
This brought him though the EU and Eastern Europe.
Today he operates GENSIOR & PARTNERS and advises clients in the initiation and completion of large-scale-projects.